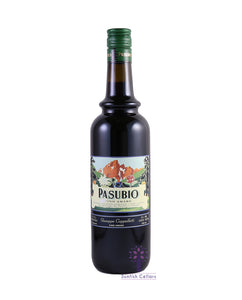 Pasubio Vino Amaro 750ml
1 in stock
Regular price
Sale price
$23.99
$21.99
Unit price
per
Shipping
We ship to California, Florida, Louisiana, Minnesota, Nebraska, North Dakota, Oregon, Washington DC, Wyoming
Description
Name: Cappelletti Pasubio Vino Amaro 
Country: Italy
Region: Trentino-Alto Adige
Producer: Antica Erboristeria Dr. Cappelletti
Size: 750ml 
Spirit Type: Liqueur
From Cappelletti:
"Amaro Pasubio is a true taste of the Dolomite Mountains in the Trentino region. On a base of rich aged wine you'll find notes of blueberries, pine and smoke, together with bitter alpine herbs. The recipe from Giuseppe Cappelletti dates back to the early 20th century and is among the Erboristeria's first Amari. Once opened, will keep for a few months, best if chilled.
Taste:
delicate,wein, forest : mountainpine and sweet berry fruit
Aroma:
Fine Bitter with very persistent aftertaste."