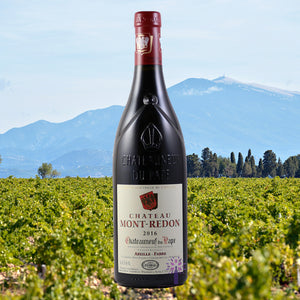 I am constantly on the lookout for wines that over-deliver at their price point so that I can share them with you. This superb Chateauneuf du Pape truly performs at far above its price. Domaine de Mont-Redon has for a long time been one of my favorite wineries in the southern Rhone Valley and their 2016 vintage is an enormous success at only $49.99. Josh Raynolds of Vinous Media agrees with me, saying: "Deep brilliant violet. Intensely perfumed aromas of ripe cherry, blackberry, candied violet, spicecake, garrigue and exotic spices, along with a smoky mineral overtone that builds in the...
---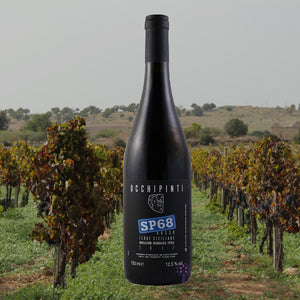 We have always loved Arianna Occhipinti's wines but since being featured on Stanley Tucci's "Searching For Italy", the Sicilia Rosso SP68 - a blend of 70% Frappato and 30% Nero d'Avola - has become nearly impossible to find - so much so that, according to a website which tracks online wine pricing worldwide, we are the only US retailer offering either the 2017 or 2018 vintage! Named for the 3,000 year old wine road which the vineyard is adjacent to, it is a superb wine, rated 92 points by Robert Parker's The Wine Advocate: "The 2017 SP68 is a terrific...
---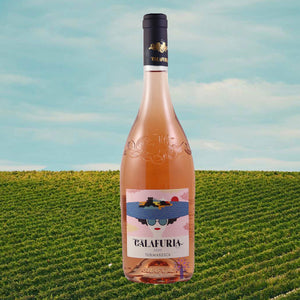 Rosé has the reputation as a wine that is only to be enjoyed ice cold on a patio in the summer but it is actually very enjoyable as an aperitif wine year round. And this Rosé is fantastic and a steal! 2020 Tormaresca Calafuria Rosato, made from Negroamaro grapes in Puglia (the heel of the boot of Italy) is only $12 and it is just delicious. Eric Guido of Vinous agrees with us, saying: "The 2020 Rosato Salento Calafuria shows the quality of Negroamaro in Rosé form, opening with a dusty display of dried flowers and spice, then evolving further...
---
We are always on the lookout for excellent, affordable wines and every now and then we hit the jackpot as we have with this fantastic, very affordable Tuscan red. The 2018 Querciabella Mongrana, a blend of Sangiovese, Cabernet Sauvignon, and Merlot, overdelivers tremendously at only $19.99. Antonio Galloni, who is arguably the most credible source for Italian wines, agrees with me, saying: "The 2018 Mongrana, Querciabella's entry-level red, is fabulous. A burst of dark cherry, plum, spice, new leather and chocolate gives the 2018 so much immediacy and sheer appeal. Overall, this is a pretty restrained style for the Tuscan...
---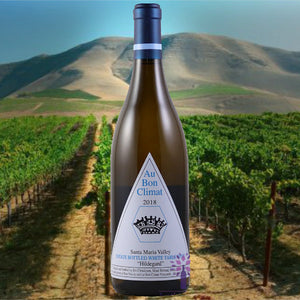 Corton is unusual in that it is the one Burgundy appellation with Grand Cru white and red wines. Corton-Charlemagne, the Grand Cru white, was originally given to the church by Charlemagne in the 8th century. At that time, it was planted to Pinot Blanc, Pinot Gris, and Aligote. The 2018 Au Bon Climat Hildegard, named for Charlemagne's wife, is an homage to the original wines of Corton-Charlemagne. It doesn't, of course, taste like modern-day Corton-Charlemagne which is Chardonnay but it is an extraordinary wine nonetheless at only $39.99. Antonio Galloni of Vinous media agrees with me, rating it 95 points:...