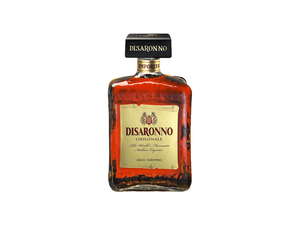 Disaronno Amaretto 750ml
3 in stock
Regular price
Sale price
$32.99
$29.99
Unit price
per
Shipping
We ship to California, Florida, Louisiana, Minnesota, Nebraska, North Dakota, Oregon, Washington DC, Wyoming
Description
Name: Disaronno Originale Armaretto 
Country: Italy 
Producer: Disaronno
Size: 750ml
Spirit Type: Liqueur
Please contact us if you would like this item shipped. It has an unusual shape and requires special attention when packaging. 
Disaronno Originale Amaretto
From the Distillery:
"From humble beginnings as a thank you gift, today DISARONNO enjoys true style status as the world's favourite Italian liqueur. And, with over 100 perfect mixes to suit your mood, the brand and fan base continues to grow on a journey of multi-sensory discovery. Are you open to Possibilties?"