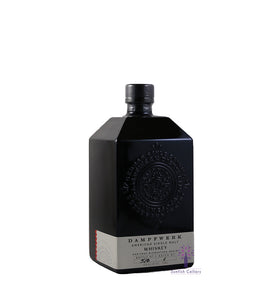 Dampfwerk Single Malt Whiskey 750ml
5 in stock
Regular price
$0.00
$57.99
Unit price
per
Shipping
We ship to California, Florida, Louisiana, Minnesota, Nebraska, North Dakota, Oregon, Washington DC, Wyoming
Description
Name: Dampfwerk Distilling American Single Malt
Country: United States
Region: Minnesota
Producer: Dampfwerk Distilling
Size: 750ml
Spirit Type: Whiskey
Batch 2
From the Distillery:
"Our first single malt whiskey is Dampfwerk's debut into the whiskey realm. This single malt represents the diligence, passion, and commitment to the heritage that we distill into all of our spirits. Time, execution, and our pursuit of quality is the heart of the Dampfwerk brand.
With whiskey being one of the most recognizable spirits globally, we are excited to introduce our expression of a single malt, which will continue to evolve over time."