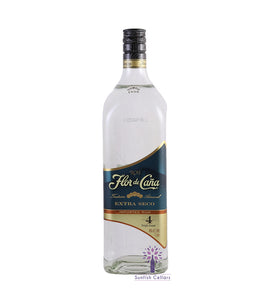 Flor de Cana 4 Year White Rum 1L
2 in stock
Regular price
Sale price
$23.99
$20.99
Unit price
per
Shipping
We ship to California, Florida, Louisiana, Minnesota, Nebraska, North Dakota, Oregon, Washington DC, Wyoming
Description
Name: Flor de Cana Extra Dry - Seco 4 Year Old White Rum
Country: Nicaragua
Producer: Flor de Can
Size: 1L
Year: 4 Year 
Spirit Type: Rum
From the Distillery:
"A 4-year old premium rum, light-bodied, with extreme purity and a transparent color. Winner of 10 international awards, including a Gold Medal at the 2017 International Rum Conference in Madrid.
Palate: It has an aroma with notes of sweet almonds and vanilla and a flavor with notes of white chocolate and orange essence, with a dry finish. Perfect for classic cocktails and refreshing drinks."