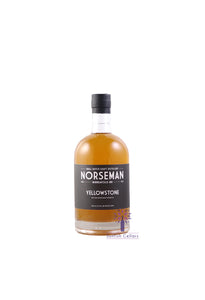 Norseman Yellowstone Liqueur 750ml
6 in stock
Regular price
Sale price
$34.99
$29.99
Unit price
per
Shipping
We ship to California, Florida, Louisiana, Minnesota, Nebraska, North Dakota, Oregon, Washington DC, Wyoming
Description
Name: Norseman Yellowstone Liqueur
Country: United States
Region: Minnesota
Producer: Norseman Distillery
Size: 750ml
Spirit Type: Liqueur
Spirit Style: Herbal 
From the Distillery:
"Named for the rocks of Yellowstone National Park, this liqueur is a true golden hue, crafted in the spirit of yellow chartreuse: notes of sweet honey separate it from its shamrock cousin. Autumnal and herbaceous, Norseman Yellowstone is filled with notes of chamomile, chervil, bay leaf, and lemon balm.
Stir on ice and strain into a stemless wine glass. Garnish with a small orange coin."