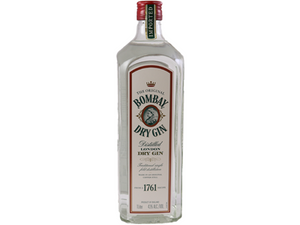 Bombay Dry Gin 1L
19 in stock
Regular price
Sale price
$23.99
$20.49
Unit price
per
Shipping
We ship to California, Florida, Louisiana, Minnesota, Nebraska, North Dakota, Oregon, Washington DC, Wyoming
Description
Name: Bombay Original London Dry Gin 
Country: England
Producer: Bombay Shapphire
Size: 1L
Spirit Type: Gin
From the Distillery:
"Unlike many other gins, we use eight botanicals to create our London Dry taste. Each one is hand-picked to preserve its individual qualities to add to this wonderfully classic blend.
To craft our gin we vapour infuse our botanicals, never ever boil them. By distilling our ingredients this way, we're able to draw out every last drop of their distinctive flavours."