• Italian Wine • Italy • Wine
Shhhh … Listen. All he said was "I'm buying 300 bottles for my grandchildren and if no one else buys it then I'll keep more" … hook, line, and sinker ... I was hooked. When the owner of a winery (who also happens to be the wine maker) makes a statement like that, well, you just shut up, listen, and pay closer attention to the wine he's talking about. Even if what he is saying flies directly in the face of what the critics said about the vintage you listen to the wine maker. He was talking about the 2014 vintage...
---
• Best Wine • Get It On • Love • Top 3 • Valentine's Day • Wine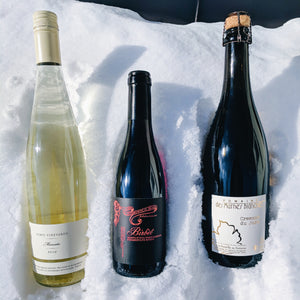 And if you feel like I feel, baby … then come on …From time immemorial we've been eating certain foods and drinking certain things to, well, to get it on. I've yielded some truly phenomenal wine pairing questions over the years in this exact area and, suffice to say, I've even seen the results about nine months later. So, ah, let me grove you … Chocolate … the ultimate modern aphrodisiac and also the hardest to help people with putting a wine too. Throw out the idea that chocolate and 90% of dry red wine actually go together - because...
---
• $170k Honda • deal • Red Wine • Wine
  If it is true that there ain't no 50 cent Ferrari but there is a really good Honda (see last week's blog on that topic) then does it also mean that there is a really good, yet expensive, Honda out there too? Or in wine terms: is there a producer of great inexpensive wine that also makes a great and expensive wine … and is that wine really worth it?To take the analogy further … Honda makes the NSX Supercar. Runs less than 200K and fairs pretty well against the entry level McLaren, Ferrari, or Lamborghini 'supercars' but starts...
---
• 50 Cent Ferarri • value • Wine • Wine Deal
A long time ago one of my wine mentors told me, "There ain't no 50 cent Ferrari". If you've ever been around me then you know that sentiment is one of the most important things that I keep in mind when finding wines - I try to search out and find those wines that have the quality level of a Ferrari but the cost of a Honda. Sometimes it's just self evident that if the price is half as much that the quality will be half, or more, less but there are super rare occasions where there is, in fact,...
---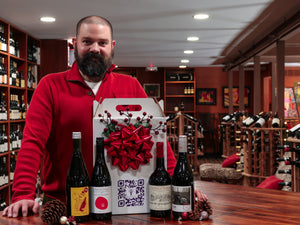 The holidays are an awfully busy times for all of us and, let's be honest, usually far too expensive as well. With both of those two things in mind we try to start each interaction with guests here at Sunfish by defining the parameters of what is going to happen: i.e. I ask them how much they wanna spend. Here is a collection of some of my holiday favorites for every price point plus some easy solutions to common holiday problems. Be sure to use code WINTER17 during checkout for FREE SHIPPING. How do you pick the perfect holiday wine? Pairing wine...